Sensory Room enquiries Tel: 01254 693 148
​​Originally referred to as Snoezelen, (from the Dutch words snuffelen, to explore, and doezelen, to snooze), a Multi-​Sensory Room can be transformed with special lighting effects, colours and sounds, to create a stimulating environment for exploration, or a calming and tranquil atmosphere in which to relax. Occupants can change and control their surroundings to provide different levels of stimuli and focus, while tactile surfaces and sensory toys encourage investigative play and physical interaction.
​Availability
​The sensory room is available to hire seven days a week, with sessions arranged to suit your schedule. Bookings can be made for individuals and small groups at a cost of £5 per hour, with discounts available for two or three sharing. Parents and carers go free. ​
Local investment
Provision of a Multi-Sensory Room at Qegs Sports Centre was made possible through local authority and government funding, together with generous support from Blackburn Community Sports Club. The facility was officially opened in March 2012 and represents a substantial investment in the community and a valuable resource for local families
​
​​​
Contact
​For more information or to make a booking, please contact the office on Tel: 01254 693 148 or email via the link below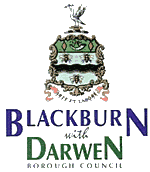 ​

Background

​
​The foundations for multi-sensory therapy originate from pioneering research ​undertaken in The Netherlands. in the late 60's, where specially designed spaces, equipped with adaptive audio-visual and tactile media, were developed for the treatment of people with autism and cognitive development disorders. ​More recently, sensory intervention has been shown to be effective in the palliative treatment of other conditions, such as dementia, brain injury and associated behavioural disorders.
​Aside from its usage in a therapeutic context, a sensory room provides an ideal setting for babies and toddlers to engage in self-led discovery learning and play.
​
​​​