​Outreach provides numerous opportunities for personal development, social interaction and engagement. It affords respite for families and scope for individuals to achieve new objectives, forge new relationships and acquire skills and strategies essential for everyday life. Through tailored provision and structured support, outreach aims to enable by facilitating access to a wide range of services at a local level .
​Appropriate service
We work directly with families and individuals to ensure that the support you receive fulfils your requirements on a practical level. We provide appropriate 1:1 or 2:1 support, on a continued or short-term basis, daytime and evening supervision throughout the week and at weekends, short break respite and emergency outreach at short notice.
​Appropriate support​
Appropriate support is based on the premise that no two people are alike; we don't assume to know what's best for you or your child, in terms of the support you may need, or when you may need it. We can offer advice on what services are available, dedicated help towards achieving your aims and commitment for as long as necessary. ​
Appropriate communication
Following referral, we'll meet up to discuss your requirements, talk over the options and look at some of the ways in which we can work together. We understand that everyone's needs will vary depending on to the type of support required, so once initial arrangements have been made, we'll review and update provision on a regular basis to make sure you're happy with the way things are going.
​Good relationships are built on communication and trust. We consider these, above all else, to be the most important aspects of the service we provide.
Local provision
We work in partnership with the relevant local authority agencies to provide outreach support for children, young people and adults with disabilities living within the Blackburn with Darwen catchment. Individualised plans are augmented with regular group outings and informal events which provide a great opportunity for people to meet up, share their knowledge and experience or simply relax and socialize in a genuinely friendly and supportive atmosphere. We currently work with over 20 individuals, and their families, locally.
​Funding
If your child is in receipt of Direct Payments or an Individualised Budget and you would like to know more about the range of activities and services we can provide, please contact Gareth Davies on Tel: 07954 411 637, or alternatively, you can email directly by clicking on the appropriate link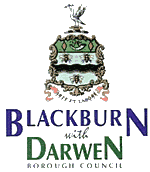 ​​​​​​​Outreach in theory...
Outreach is a partnership and works to achieve desired outcomes in much the same way as any relationship between individuals. Honesty, openness and understanding go hand in hand with commitment, to establish the foundations for trust and friendship, which enable progress towards specific aims.
​
With the right support and encouragement, active participation and social engagement give rise to beneficial changes in attitude, behaviour and outlook, and contributes towards a more rewarding lifestyle for everyone involved.
​
​

Outreach in practice...

​
Expectations grow with in line with experience, just as personal achievement inspires greater confidence; we may encourage you to try something new, push a few boundaries once in a while, make a few changes or perhaps do things a little differently from time to time, but ultimately, it's down to you...we're there to assist, in whichever way we can.
Contact
If you have any questions regarding the support we can offer, please don't hesitate to get in touch. If you are making an enquiry on behalf of a family member, you may prefer to email in the first instance. All enquiries will be dealt with in strictest confidence. For Young Persons and Children's Outreach Services please contact Gareth Davies on Tel: 07954 411 637.
Young person's + Adult's Outreach