Schools
If your school has yet to participate in the Bikeability scheme, please visit the official website to find out what's involved and see how your Year 5 and 6 pupils can benefit from the free training. For more detailed information on course delivery, timetabling, policies and procedures, please click on the link below
Frequently asked questions
Parents
We do our utmost to ensure that your child will receive the benefits Bikeability has to offer. Please spare a few moments to read the Pre course information, to avoid any disappointment on the day. If you have any concerns regarding your child's specific circumstances, we will be happy to discuss them beforehand
​Click on the Post It Note to read what some of our other trainees had to say about their experience ​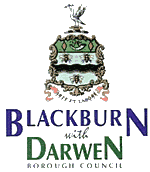 Extended Learning
In addition to road-based training, we can provide bespoke courses designed to engage youngsters through off-road riding, with scope for extended learning, confidence building, leadership skills and self-development. Courses are particularly suited to individuals and groups who may struggle in a conventional setting but often flourish in an alternative educational environment. Tuition is undertaken by fully qualified MBLA and NSI Instructors, with bikes and equipment supplied. Further details can be found here
​
Cycling is one of the best ways for kids to get out and about, have fun and gain some independence. The roads can be pretty daunting, especially when you're young, so it's great to see that children are being taught how to ride safely. Bikeability training should be a part of every child's education
The not so small print
Sporting NRG is a registered Bikeability Scheme provider. We are recognized by The Cycle Training Standards Board (under the auspices of The Department of Transport) as having satisfied the strict criteria for quality assurance and training delivery. In short, this ensures that your child will receive expert tuition from a fully qualified and accredited instructor to a nationally recognized standard.
Teaching resources for kids
For this reason, Sporting NRG is keen to promote safer cycling through the ​​Bikeability​​​​ ​Award Scheme​.​​​​​ To date, we have successfully delivered Level 1 and Level 2 training to over 6000 children, between the ages of 9 and 11, in primary schools throughout the boroughs of Blackburn, Wigan and Bolton,
​
We are also pleased to be providing Level 3 training to pupils in Year 7 and above, with support from Capital Grant funding, as part of an initiative to incorporate cycling into the GCSE curriculum in a number of high schools and specialist colleges in the Blackburn with Darwen borough.
​
Cycling proficiency for the 21st. Century
Learning to ride a bike is a significant milestone in every child's life, providing countless opportunities for adventure from the moment they manage to stay upright. With growing independence comes the desire to venture further afield, and concerns surrounding your child's safety are inevitable, especially when those journeys may involve riding on the road.​​​
​

Addressing concerns

​
​As parents ourselves, we believe that the key to allaying these fears is to ensure that children have a thorough grounding in road safety, from an early age, and that the scope and extent of their education should continue in line with their development, to establish safe foundations for the future.
​So what is Bikeability ?
​Bikeability provides a progressive framework whereby young cyclists acquire the skills and techniques essential for the road. Participants gain invaluable insight into the road traffic environment through first hand experience, under the close supervision of a fully qualified instructor. ​
​​
​
​
​
​
​
​
Level 1 concentrates on basic bike handling skills and takes place in a traffic-free environment. Competent riders may progress on to the next level, subject to an in depth appraisal of their suitability
Level 2 focuses on safe riding strategy and techniques designed to develop awareness. Trainees are introduced to the principles of forward planning, road positioning and traffic behaviour, using quiet, local roads with which they are familiar
Level 3 is geared towards confident riders with greater experience. Complex road situations are considered in depth, together with advanced riding techniques for more challenging traffic conditions